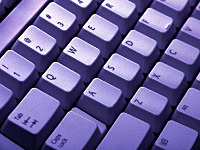 Here is a list of other websites which may help you with the scientific, political or health aspects of Red Dye #40 and other food additives:
Government Sites
US Food & Drug Administration - Center for Food Safety & Applied Nutrition
Everything you'd want to know about Food additives, food safety, testing procedures and many other food related health issues.
US Government Printing Office
Main index of FDA regulations on exempt and certified colors, restrictions and provisional colors.
Industry Sites
Food Product Design
An industry site for food chemists and designers, it's very informative for the casual observer as well... I was originally drawn to this page which is a very good explanation of why we use food colorants.
Prepared Foods Magazine
Here's a very readable site aimed at the food designer. Worth a visit just to see what goes into the decision process when creating a new food product.
Food Navigator
Similar to Prepared Foods but even more technical - worth a visit just to browse the industry advertisements!
DairyFoods.com editorial
An interesting editorial about the inclusion of artificial colors in products intended for children.
DD Williamson
The industry's leading manufacturer of Caramel Color, which is widely used in soft drinks, gravies and pretty much anything that has a red or brown color. A very informative site and it gives the visitor a good idea just what kind of science goes into food coloring.
ColorMaker Inc.
One of the largest manufacturers of natural (exempt) food colorings, this site has a very informative section on the history of natural colors.
Sensient
The industry's leading manufacturer of colors, fragrances and flavors for the food processing industry.
Advocacy Sites
Quackwatch
A wonderful site that exposes much of the "fear based" quackery and junk science that's rampant today. It includes excellent tutorials on how to spot quackery and examines most of the most common health scams. Includes a page about the Feingold Diet, which eliminates Red40 and many other artificial food additives. A must visit site if you want to be a well informed consumer.
Center for Science in the Public Interest
A non profit group that monitors the application of science with an eye towards how it effects the public. A very broad site that covers many areas of science and public health.
Personal Sites
Brian's Story
Brian is a young boy who seems to have a very intense reaction to Red Dye #40... This site chronicles his mother's work on Red40 and ways they've found to cope with the situation.